April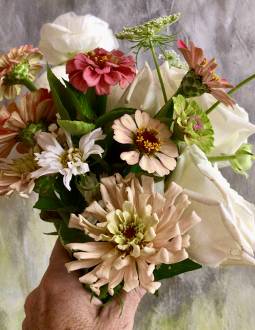 CUT FLOWERS FOR SPRING/SUMMER ARRANGEMENTS
This presentation is for the homeowner & beginning gardener wanting to focus on creating a landscape filled with bouquet potential.
Mary Louise Hagler, Master Gardener, Floral Designer and owner of MLCHgarden, will open your eyes to the endless possibilities right in your backyard. She has taught hundreds of people how to create beauty out of natures bounty. 
Mary Louise will talk about herbs, cut flowers, shrubs, trees to utilize in flower arranging. You will leave ready to order seeds and plant shrubs and trees for the always in style garden inspired look in flower arranging.
This seminar is sponsored by the Richmond County & Columbia County UGA Extension Offices Master Gardener Program. 
Thursday, April 16, 2020
12 pm – 1 pm
ZOOM link
Monday, April 27,2020
12 pm – 1 pm
ZOOM link
MOTHER'S DAY Mimi Bouquet & M'Love Bouquet
December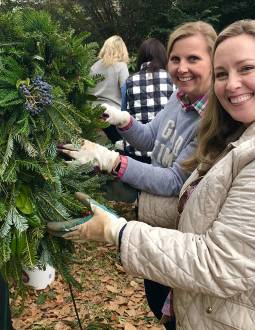 2020 WREATH WORKSHOP
An exciting tradition in the Augusta area!
Thursday, December 3, 2020
10 am – 12 noon
Friday, December 4, 2020
10 am – 12 noon
Saturday, December 5, 2020
10 am – 12 noon
Saturday, December 5, 2020
2 pm – 4 pm