December 2, 2021 10:00 AM - December 11, 2021 4:00 PM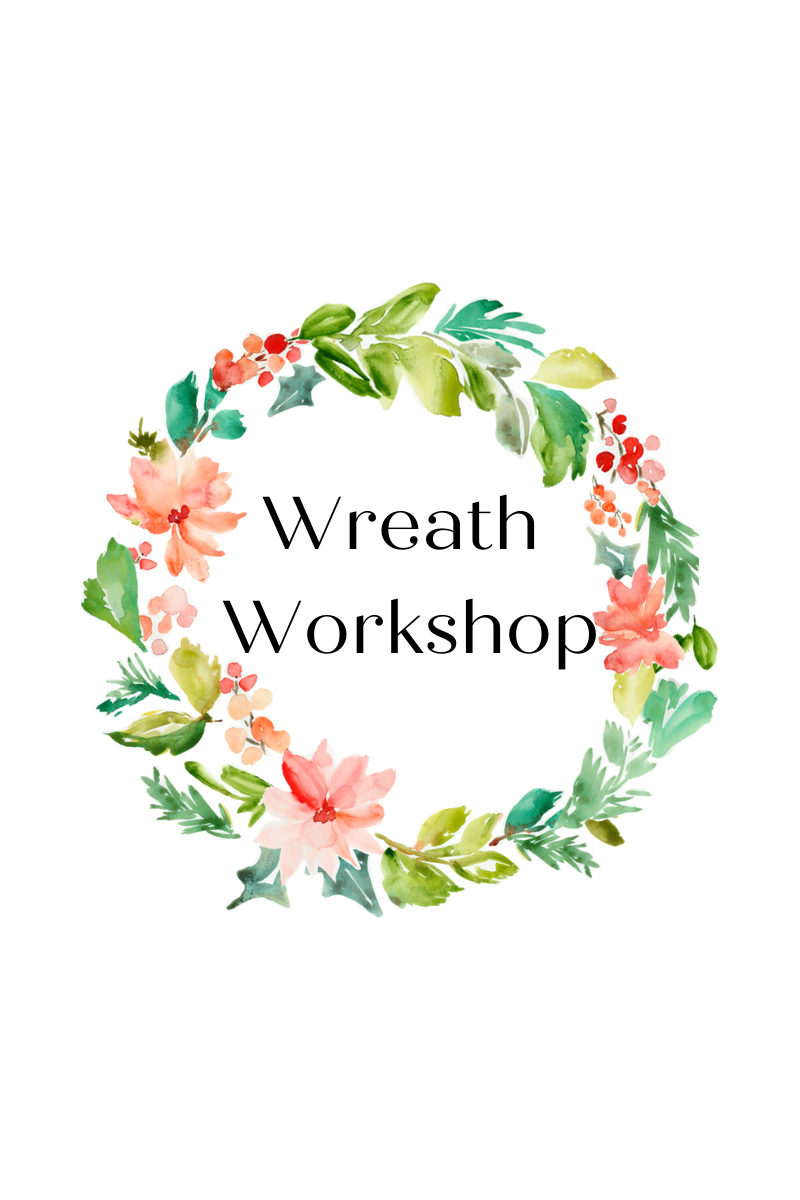 Continuing the tradition in the Augusta area!
We are delighted to have you back for another round of Wreath Workshop!
Once you sign up, you just show up dressed according to Mother Nature's mood and wearing comfortable kicks (shoes)!
This year we are offering an EXPRESS class for those who want to accessorize an already made basic fresh wreath. We have the basic wreath ready for you (not identical to the Wreath Workshop wreaths in other classes, but fluffy and fresh just the same!). You have access to all of the accessories which make your Christmas wreath special— cones, eucalyptus, moss, berries, evergreen boughs, holly, etc) and guidance from Mary Louise & Snippet Sisters.
Mary Louise will guide you through the making of a fresh, fluffy Christmas wreath in the regular Wreath Workshop classes. You will be amazed at your accomplishment as you hang it on your door when you arrive home!
GUARANTEE: Wreath Workshop and EXPRESS participants will leave with a beautiful wreath!
We have a POP IN SHOP this year with jewelry from Senn Designs available for purchase each day during Wreath Workshop.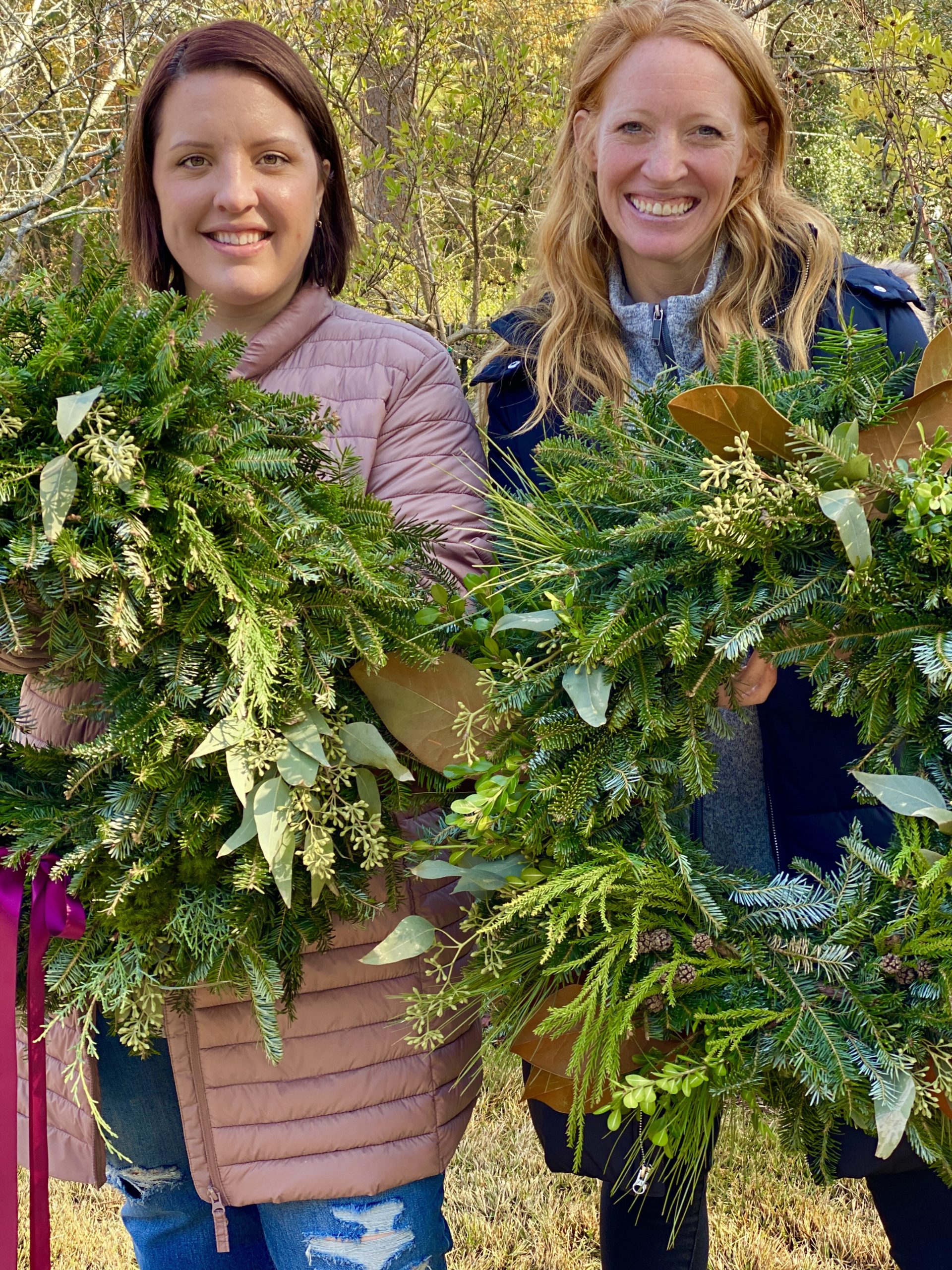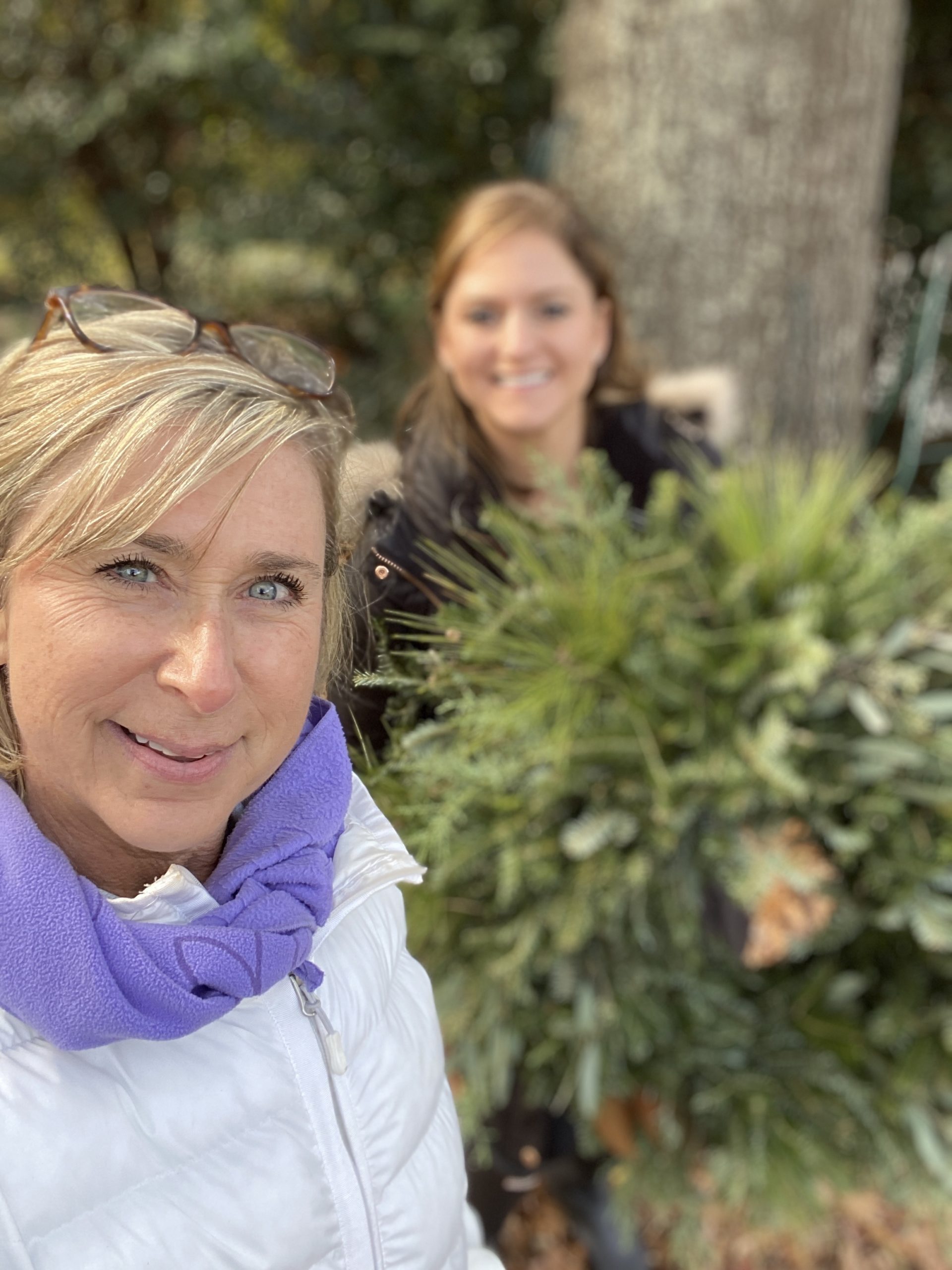 Augusta location provided via email confirmation.
Class size is limited & we are outside as weather permits.
December 2 10am – 12noon
December 3 10am -12noon $80
December 4 10am – 12noon $80
December 4 2pm – 4pm EXPRESS CLASS $60
December 6 10am – 2pm EXPRESS CLASS Drop In (plan on 1 hour). $60
December 9 10am – 12noon $80
December 10 10am – 12noon $80
December 11 10am – 12 noon $80
December 11 2pm – 4pm EXPRESS CLASS $60