A Summer of Blooms
Down and dirty– here is my list of absolute favorites for summer cut flowers. There is nothing better than fresh blooms right from your yard. I've thrown a surprise or two in the mix–because I have so many favorites!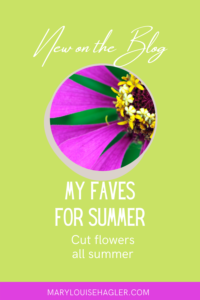 Number One.
It is no secret that Zinnias are my absolute favorite for summer (shhh–don't tell Hydrangea). There are so many varieties and colors so just close your eyes and pick up a couple of packets and let her rip! I will add Hydrangea in here with Miss Zinnia because Hydrangea makes Zinnia look even better. I will show you how to plant (low stress) seeds on Instagram Stories.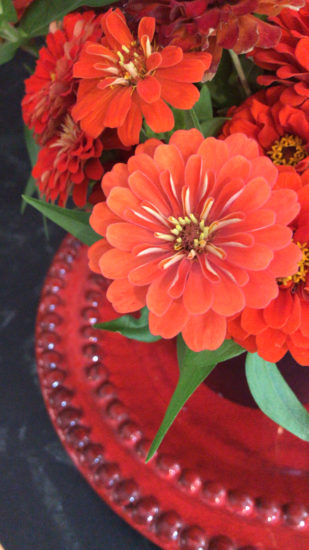 Number Two.
I don't want to lose you here, but the Sunflower is growing on me. Like the Zinnia, there are many varieties, petal variations and colors. I am partial to the pale yellows and shaggy petals on some varieties. You'll love 'White Nite', 'Buttercream' and 'White Lite'.
Just look at the March/April cover of Flower magazine! I am itching to do my own interpretation of this color palette with those sweet yellow sunnies.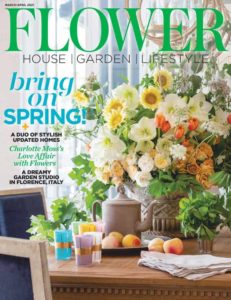 Number Three.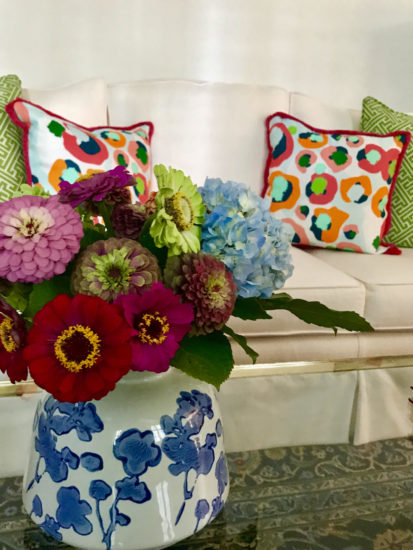 Cinnamon basil (not pictured here because I love this photo so much!) is still one of my favorite herbs for the cutting garden. The aroma is amazing and it will fit right in with David Austin roses and Number One- Zinnias. Basil is easy to grow, too, just scratch the ground a bit so the seeds have something to latch on to and keep the soil moist for a few days. You'll see those tiny seeds germinate quickly when the weather is warm. I let Cinnamon Basil come to almost a full bloom before I cut them.
Number Four.
Cosmos. This one is a bit picky about wind and if you have a lot of blowy wind where you live, you'll need to string or net them up. We have "Sardis Winds" at the farm, but I don't prop them up, don't blame me if yours fall over!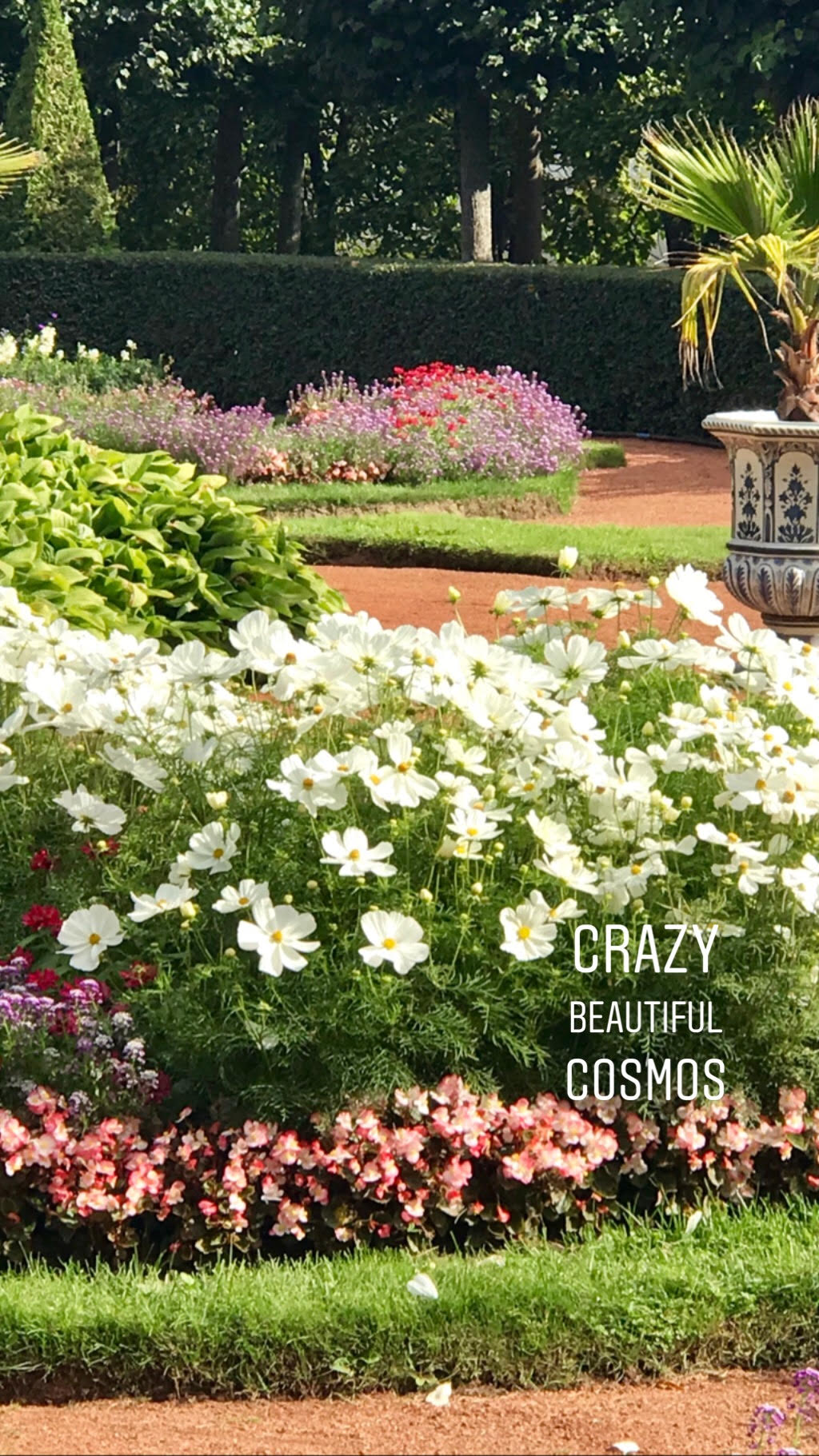 I took this photo in 2019 at the Peterhof Palace Garden in Saint Petersburg, Russia. The Cosmos variety here may be 'Afternoon Delight' or 'Sonata White'.
Number Five.
You'll probably think I am crazy, but mint is on my top list. And it grows just below my two David Austin rose bushes. Mint just makes me feel cool and relaxed. Mint makes me a believer in essential oils!