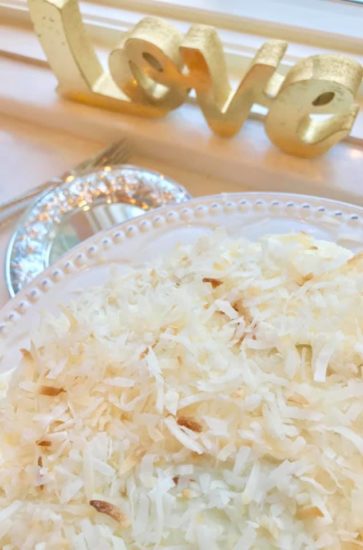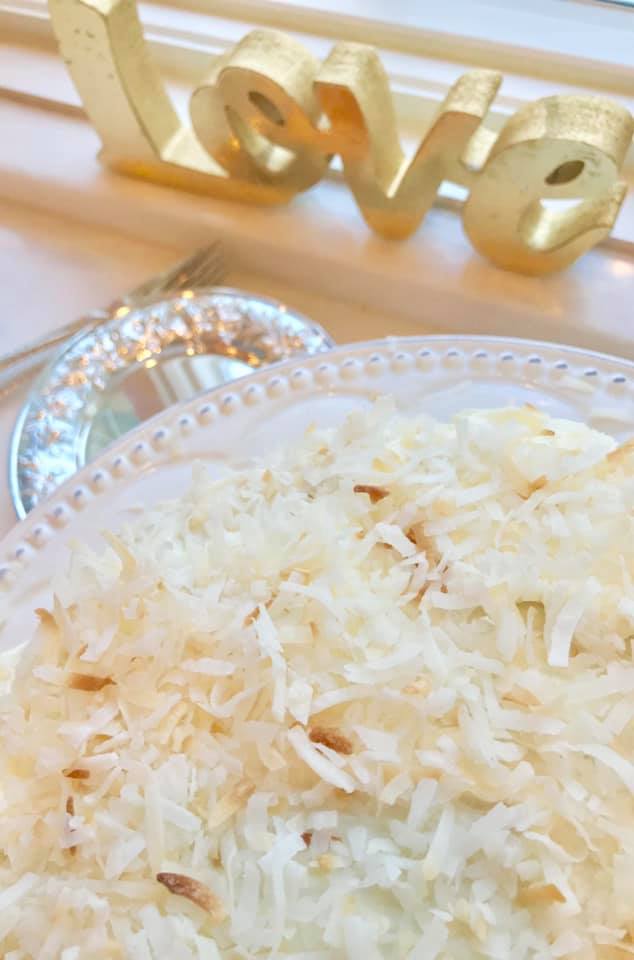 We celebrated Sam's 21st birthday with a trip to Oliviana's Italian restaurant then back home for coconut cake made with love. Catching moments with our kids these days is extra important so I tried to make the 2 hours with Sam 2 days after his 21st birthday as special as possible.
Creating special birthdays for my people is one item on my Vision Board for 2019.
That is another LONG blog post for later.
I don't bake much- cakes and cookies have been off my radar until the last year or so. So when I asked Sam what kind of cake he wanted for his birthday-thinking I could whip up Maw Maw's chocolate cake-he said how about coconut cake?
So I made it with love.
And lots of butter.
I felt like Paula Deen.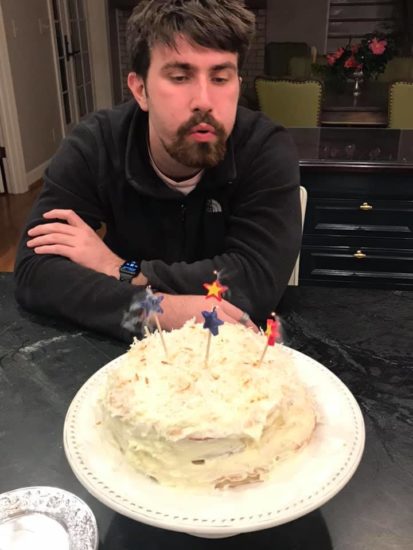 Isn't he handsome?
He is only 21.
The cake turned out as perfect as one would expect for my first time making a coconut cake.
Honestly, I've made maybe 10 cakes in my whole life, really.
I thought it would make a nice Valentines Day or bridal shower  cake.
Mama would have hidden a piece of cake in the living room bow front chest.
Then she would have acted like she was getting her first piece, taken another slice, then go back for the real first slice later.
True story- it happened a few years back on Thanksgiving!
Here is the recipe and I hope you enjoy making it as much as I did for my sweet Sam.
Yield: One 3 layer cake
Coconut Cake with Love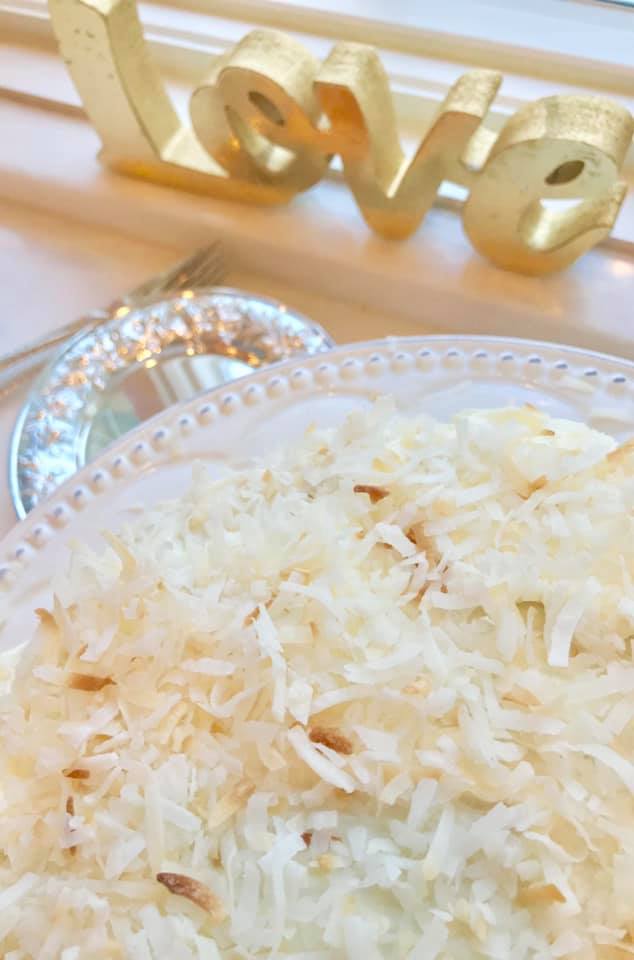 This is a delicious light cake with perfect coconut flavor topped with a cream cheese frosting. The cake is beautiful too!
Ingredients
Cake:
1/2 cup salted butter softened
1/2 cup vegetable oil
1½ cups sugar
2 teaspoons coconut extract
6 large egg whites room temperature
1 1/2 cups coconut milk
1/4 cup sour cream
3½ cups Swans cake flour
4 teaspoons of baking powder
½ teaspoon salt
Frosting:
16 ounces cream cheese softened
1 cup salted butter softened
1 teaspoon coconut extract
2-3 cups powdered sugar
1-2 cups toasted sweetened coconut flakes
Instructions
Grease three 9-inch pans. Line the bottom with parchment paper. Preheat an oven to 350 degrees F.
In a large mixing bowl, use a hand mixer to cream the butter, oil, and sugar together until smooth. Beat in coconut extract and egg whites 2 minutes until fluffy. Beat in coconut milk and sour cream until just combined.
Mix in cake flour, baking powder, and salt until just combined.
Divide the batter among the three prepared pans. Bake at 350 for 25 to 30 minutes. Let sit in pans for 5 minutes and then transfer to a wire rack to cool completely before layering and frosting.
Make the frosting by using a hand mixer to beat cream cheese and butter together for 1 minute until light and fluffy. Add in coconut extract and mix until combined, about 10 seconds.
Slowly add in powdered sugar, one half cup at a time until smooth, mixing between additions. Add 2 cups then taste. Add more if you like sweeter frosting.
Frost and layer cake with frosting
Spread coconut flakes on non stick pan and bake in 400 degree oven for 2-5 minutes to toast the flakes. Check on them during this time. Sprinkle toasted coconut to top only or to entire cake.