Let's make plans to plant your plate for summer. Or at least a few things that you can harvest from your yard.  Sitting here wrapped up in a blanket, I think about those little veggie transplants all chilly, too, yelling "noooo don't put me in the ground yet!" Like jumping into a swimming pool at this time of year! YIKES! I'm planning to grow a few of our favorite things this summer and vow to take care of them! Not planting a Back 40 or anything, but I do want tomatoes, okra, eggplant, peppers, and cucumbers.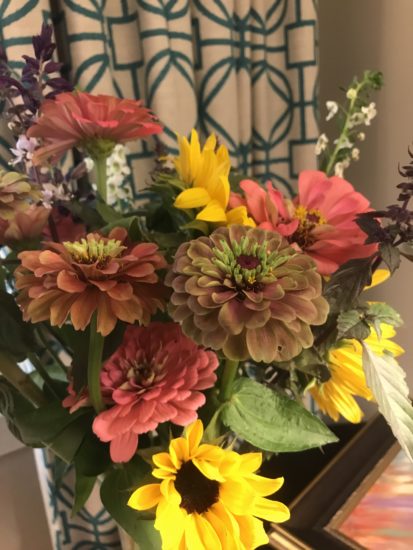 Tomatoes
If you are new to gardening, honestly, I would buy the larger tomatoes from the Saturday Market or a stand where nearby growers are stocking heirloom and freshly picked tomatoes. I've been gardening for over 30 years and big beefy tomatoes take some time and attention, and this summer, time is something I cherish so to the vegetable stand I go! I'll be growing smaller, salad tomatoes because they never disappoint and they don't need a babysitter! Note: A friend just suggested I look for 'Creole' indeterminate tomato plant which is bred specifically to withstand the heat and humidity in Louisiana. If you see this one in Augusta, let me know! 
Okra
Yes, I love okra so skip this one if you don't.  Nothing like some of Obie Mae's gumbo with okra, tomatoes, onions (and maybe butterbeans and corn too).  We grew okra out at the farm several years ago, and it bloomed and produced pods almost overnight! You have to cut okra frequently. It grows FAST. Those tiny pods are good boiled too. Extra sweet.
Eggplant
Someone was telling me the other day about baking whole eggplant then cutting it open and eating it out of the skin or just scooping out the "meat".  Mama loved eggplant sliced, dipped in egg then batter and pan fried. I used to call those her eggplant cookies! Steamed, chopped eggplant with diced tomatoes and onions.  And these grilled Japanese eggplant. Yes, eggplant is on my list.
OH Wait! Eggplant parmesan.
Peppers
All types of peppers–jalapeños, those really really hot skinny ones, bell peppers. They are good for you and look good in summer dishes. And easy to grow.
Cucumbers
I am not great at growing cucumbers no thanks to the cucumber beetles that show up some summers and demolish the vines. I am going to give it a shot though. May have to hire a cucumber sitter while we are away this summer. Too bad cats don't know about cucumber beetles. My neighbor's cats (all three of them) make their rounds a few times each day…There is nothing like a freshly picked cucumber sliced up, a little apple cider vinegar and Vidalia onions- chilled then served.
What's on your list?
Part of getting the garden started is making a list. Share what you want to grow, harvest and eat this summer in the comment section below! Now let's hit the garden store!
Come visit on Instagram and InstaStory. There's a whole new world growing there!
See you soon.
ML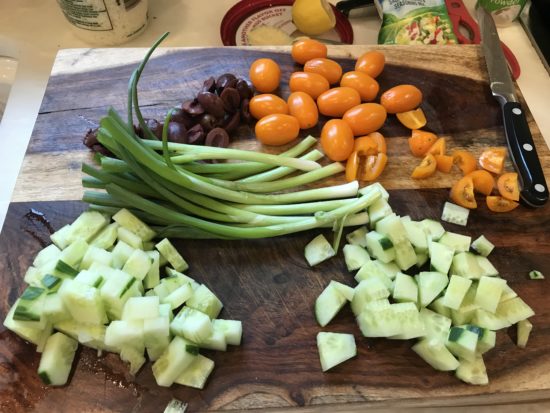 Remember that children, marriages, and flower gardens reflect the kind of care they get.
                                                                             — H. Jackson Brown, Jr.