Date Night + Strawberry Icebox Pie
Notes from an ADD Foodie
Blame it on my being a gardener but I enjoy food most when I can distinguish the ingredients even in strawberry icebox pie.
Is there a such thing as Foodie ADD?
Honestly, I get distracted and completely turned off by casseroles or anything with unidentifiable whatever on the plate! One year, I told everyone bringing food for Thanksgiving to bring only what you could look at and tell what it is–sorry. Hope I didn't offend anyone.
Robert and I went out Friday night for date night. We enjoyed our meal with friends, then asked about dessert. Ice cream, strawberry  icebox pie, volcano cake… Strawberry Icebox Pie sounded good to me, so we asked for two spoons!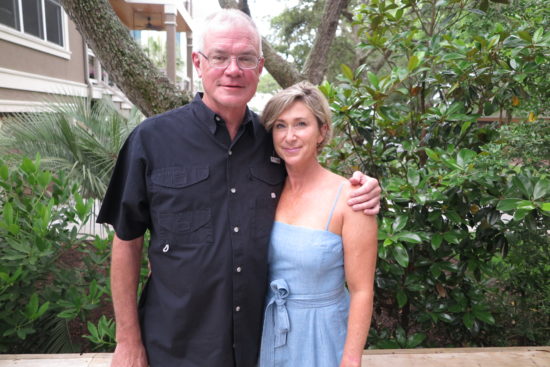 I love surprises – champagne and strawberries, all that pampering, romantic stuff.
Guys ought to know how to pamper their women properly.
Danica McKellar
Ok, so what do you think of when you hear "strawberry icebox pie"?
Strawberries? Maybe?
The plate comes and we look at it and laugh. It was pink and no strawberries to be found except for the garnish! Also, it was so freaking frozen I couldn't stab through it with a knife!
I sent it back.
Ordered a Velvet Hammer mini.
Another big mistake- for different reasons!
When we got home I realized there are lots of versions, so I asked Martha. No big surprise–strawberries are the main ingredient in her Strawberry Icebox Pie!
I love you Martha.
You can do this. Fresh strawberries, real whipped cream. Go to a little trouble and you'll taste the difference.
Again, I rarely bake desserts, so this had to be easy if I did it!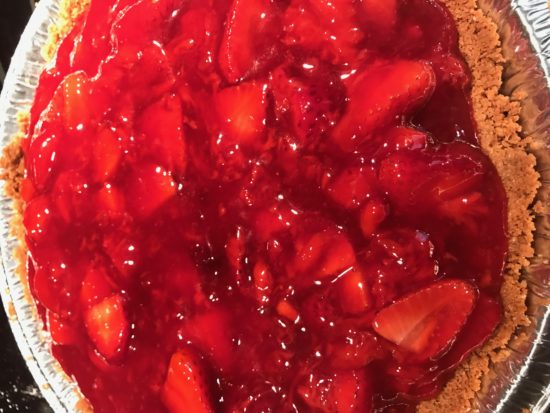 Here it is with the strawberries–some mashed with cornstarch, some sliced for texture.
It was served and scarfed so quickly I forgot to take picture!
Here is a link for the pink version from Oh Sweet Basil for all you normal people.
See you.
ML
Martha Stewart's Strawberry Icebox Pie
Ingredients
Preheat oven to 350 degrees. In a food processor, blend graham crackers with 2 tablespoons sugar until finely ground; add butter and pulse until crumbs are moistened. Press mixture into the bottom and up the side of a 9-inch pie plate. Bake until crust is lightly browned, 12 to 14 minutes. Transfer to a wire rack and let cool completely.

2. 

Meanwhile, in a medium saucepan, combine 3/4 cup sugar, cranberry juice, 2 cups strawberries, cornstarch, and salt. Using a potato masher, gently mash strawberries. Bring to a boil; reduce to a simmer and cook, stirring frequently, until very thick, about 1 minute. Remove from heat and let cool slightly. Stir in remaining strawberries. Pour into cooled pie crust. Refrigerate until set, at least 4 hours (or up to 1 day).

3. 

In a large bowl, beat cream until soft peaks form. Sprinkle 2 tablespoons sugar over cream and continue to beat until soft peaks return (do not overbeat). Spread whipped cream over pie, leaving a 1 1/2-inch border around edge. Garnish with whole berries.