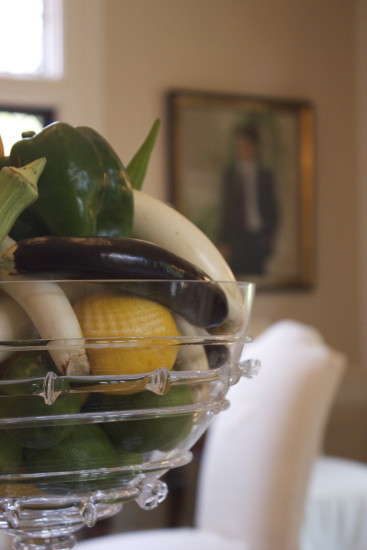 One thing I love about summer is easy meal planning with fresh local vegetables like white acre peas.  It gets soooo hot and humid in Augusta that heavy meals just seem too much and lighter fare wears the summer crown!
Over the years, I've signed my blog posts "the summer vegetarian" . I don't become a vegetarian on purpose, it just seems natural. So I thought it would be good to put all of the recipes (and cocktail ideas) together! I am working on a PDF format so that the recipes can be downloaded from my website. We will see!
I shopped at Good Earth yesterday on Davis Road here in Augusta and picked up a couple of containers of White Acre peas. Growing up we practically lived on peas and rice during the summer. Add a little chopped green onion and fresh cayenne pepper  and you've got the perfect meal.
Here is one way I cook the White Acre Peas. This is perfect for vegetarians. If you are not vegetarian, you could add some bacon, a hamhock or some other meaty flavoring. Also I substitute vegetable broth for chicken broth.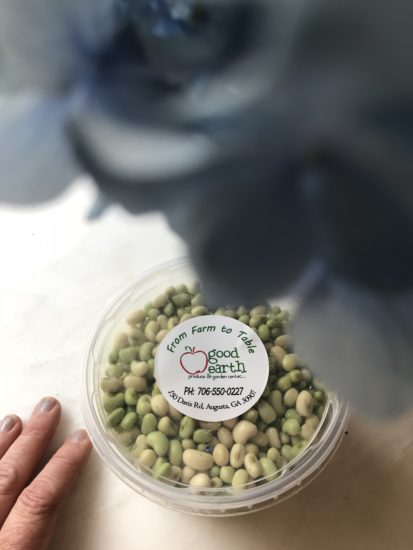 Summer White Acre Peas
4 cups of fresh shelled White Acre Peas
4 cups water, may need to add more as peas simmer & you could use vegetable broth as part of the liquid or all of it
1 Tablespoon salt
bunch fresh green onions chopped
parsley if desired
1 fresh cayenne pepper
Brown or White rice cooked as directed.
Rinse the fresh White Acre peas and put liquid (water, broth) in a pot to boil. Once liquid is boiling, pour White Acre peas into the pot, then bring heat down to a light simmer. The liquid may froth up a bit from the starch in the peas. Scoop that off or stir it in. Add more water or broth if needed. Simmer for about 25 minutes until the peas are tender to taste. The extra broth is wonderful to soak into the rice. We call it pot likker. 
While you are waiting on the peas to cook,
make your self a refreshing White Wine Mojito!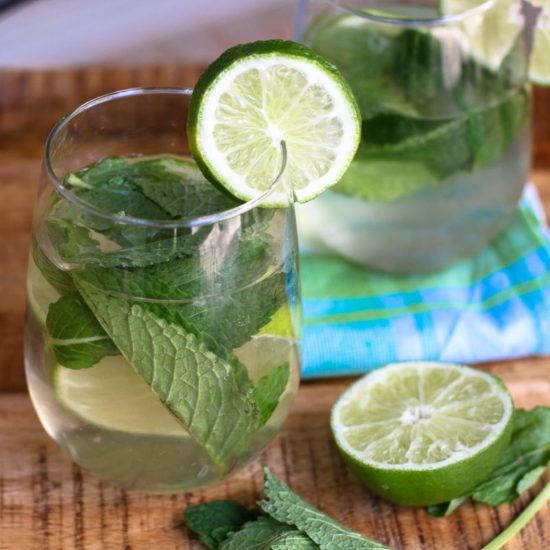 Photo Credit: A Fork's Tale
White Wine Mojito
1/4 cup Club Soda or other sparkling soda
2 lime wedges
mint/stevia
3/4 cup Pinot Grigio, Reisling or Sauvignon Blanc
Chill the wine. Muddle the herbs. Drink.
Refreshing!
Kind of like a spritzer but skinnier. Enjoy this beginning of summer.
See you soon.