Looking back at some of the most liked or comments on recipes I've posted here. You all shared Fall Apart Pork Chops like crazy. Please share this repost so you and your friends can make this some time.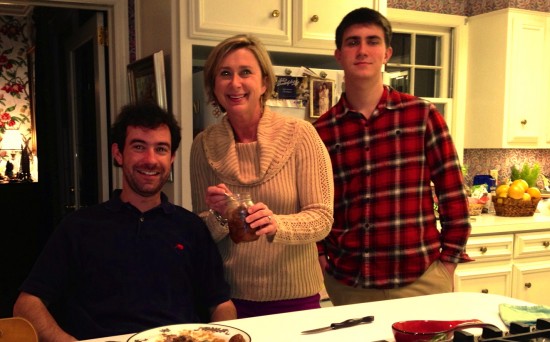 We ordinarily choke down boneless center-cut pork chops for the sake of less fat and "healthy". Robert even checks the fridge for leftovers on the nights I serve the usual pan fried lemon peppery chops. So, tonight I offered to take supper over to my sister-in-law's home and eat supper with the family. My sister-in-law is a super cook, so this had to be good.
I had a 10-pack of boneless pork chops in the fridge, so my challenge was to make them so good that even Robert would take notice! I found a recipe on Food.com and of course, improvised just slightly. The key was browning the chops first, then cooking for nearly 2 hours on 350.
Here is what I did to prepare the "Fall Apart" chops.
And yes, they did fall apart. Even Robert was surprised.
Ingredients
1 tablespoon vegetable oil
6 boneless pork loin chops (I had a 10 pack of pretty small boneless chops)
1 lb sliced mushrooms
2 minced garlic cloves
1 shallot, chopped ( I had this on hand!!)
1 teaspoon salt
1 teaspoon dried oregano
1 teaspoon dried basil
1/2 teaspoon ground black pepper
3 tablespoons flour
1 cup dry white wine
1 cup cream
1/2 cup chicken broth

Directions:
1
Heat oil in a large skillet over medium-high heat add chops and brown all over.
2
Arrange chops in a 13″ x 9″ baking dish.
3
Add mushrooms and chopped shallot to drippings in the skillet and cook over medium-high heat without stirring for 3 to 4 minutes.
4
Stir in garlic, salt, oregano, basil and pepper.
5
Sprinkle flour over mushrooms and stir to moisten.
6
Pour in wine and bring to a boil.
7
Add cream and chicken broth, simmer, stirring, to thicken.
8
Pour over chops.
9
Cover tightly with a double layer of foil.
10
Bake at 350 for 2 to 2 1/2 hours until pork chops are fork tender.
Now, to try out nephew Gould's canned figs next year! They were really tasty and we should have thought to put them on the pork chops! I can't wait to hear from you.