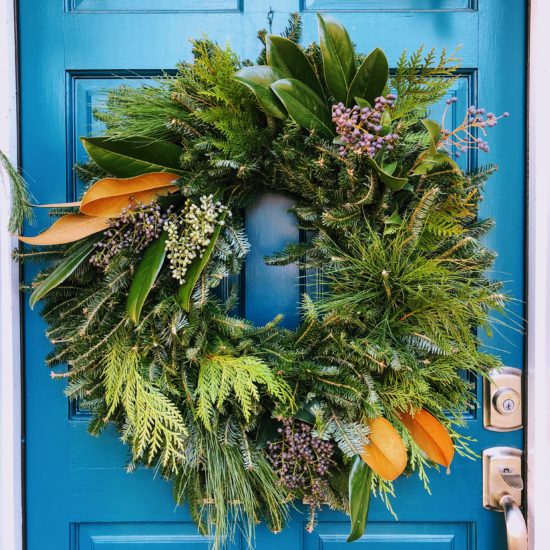 Whoa!
What a month so far.
Six wreath making sprints done and our law firm Christmas party (hosted at our house!).
Here's a peek at the the past couple of weeks and some notes.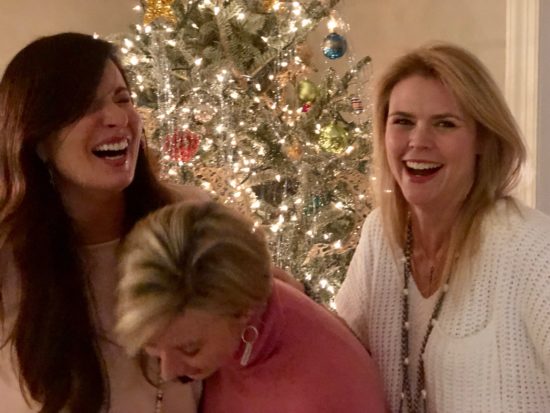 Open House
Hosted a Holiday Open House
with Ginger and Amy.
They are so creative–Ginger paints, decorates, and makes a good looking charcuterie board. Amy(and her mama, Susan) is known all over for creating beautiful necklaces, bracelets and earrings. Both are beautiful inside and out. Hanging out with these two freshens my perspective. Gingers cool abstract art and Amy's trendy baubles keep me inspired. Go follow them on Instagram @adshamm and @gingerbrownart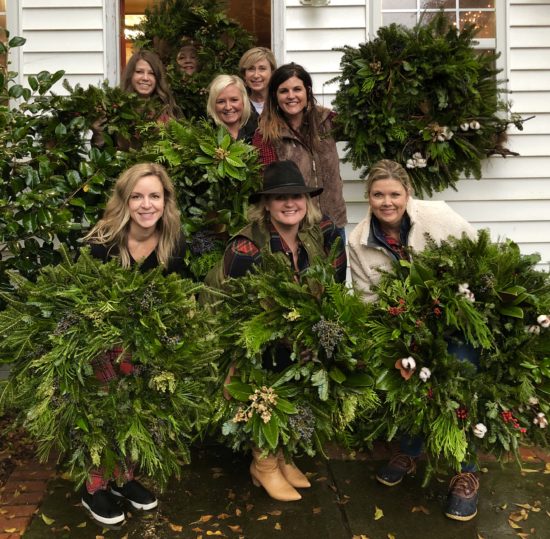 Wreath Making Workshop 2018
I think this was the first group this year.
They were so much fun and at least one of the girls came from Savannah.
She is ready to go back and teach the goodness of fresh wreath making there!
Amazing that all of them have the same materials to create and the wreaths all turn out different!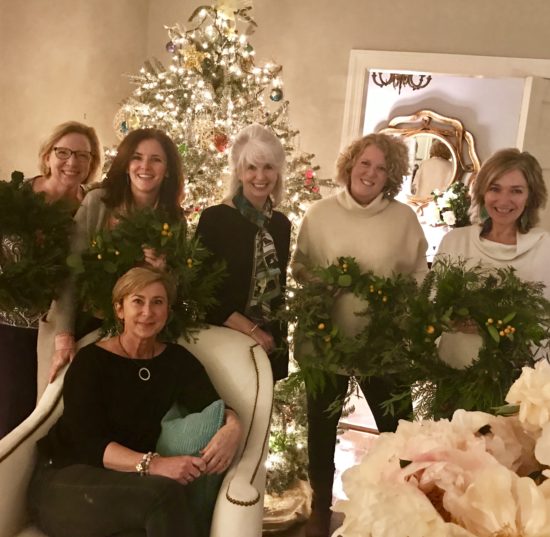 Connection
Celebrated Kelly's Birthday
We used 14″ wire wreath forms and floral wire to create these beauties.
Foraged kumquats, eucalyptus and Frazier fir to create a light and airy look.
The wreath making took less than an hour and everyone was happy.
Served Butternut Squash & Cauliflower Soup and Salad. Note to self: use fresh butternut not frozen.
Check out this recipe from Peas and Crayons.
Custom Wreaths Delivered
Once you have a beautiful fat, fluffy wreath on your door you will never look at flat and mass produced again.
Like this.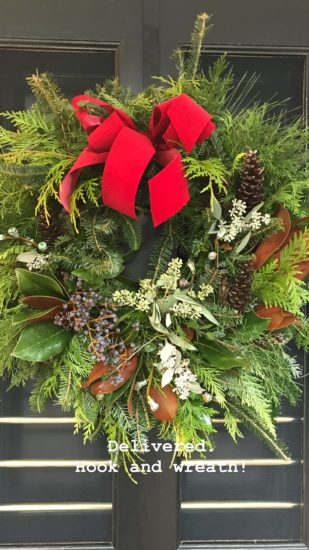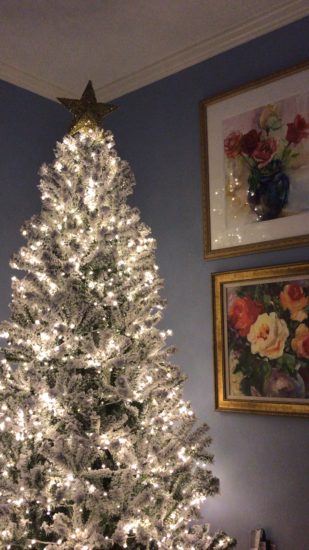 The Flocker
I bought a heavily flocked (fake) tree at Home Depot. 
I know the dude thought I was crazy just standing there staring at it, but it looks real enough for me.
It has a remote so you can change to colored lights, blinking lights, dim white lights.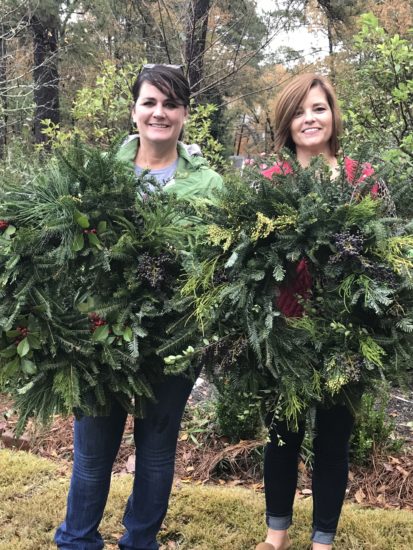 Naughty or Nice
My friend Neisha took this test and of course, she was Nice.
I like being Naughty.
That's it for now.
HO HO HO
ML