"Put Yourself in the Way of Beauty"
Cheryl Strayed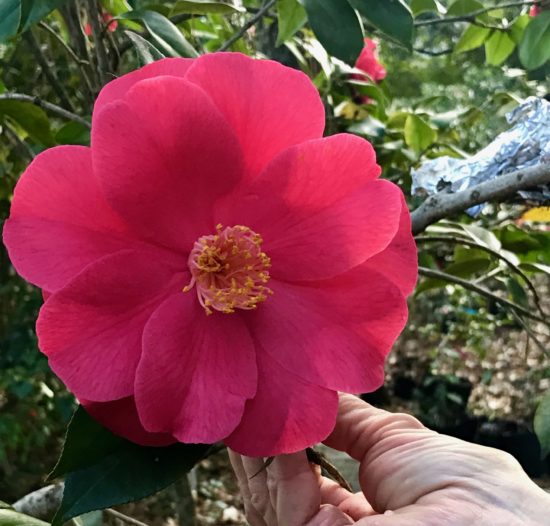 Bring on beauty as once again we welcome Camellias to Augusta!
It was 85 degrees yesterday and the humidity made my hair curl!
I watched an interview today with Cheryl Strayed, author of NY Times Best Seller, Wild. 
I have not read the book, but felt a connection with her and the loss of her mother. Our losses were very different and I am fortunate to have had my mother twice as long.  No matter, the loss of your mother is one from which you do not recover.
Enjoy this video with Marie Forleo and Cheryl Strayed.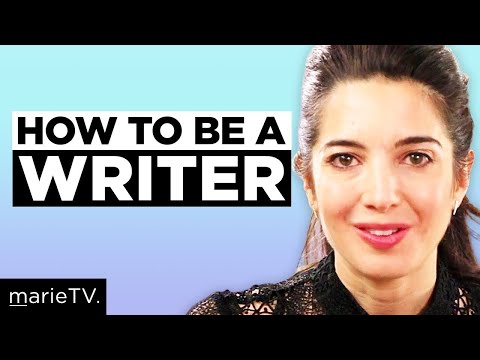 Propagating Beauty
Camellias
I took a stroll with our neighbor, Arlene, through Mr. Stutts' Camellia garden yesterday.
He invited us over to see which plants we want to air layer
while the large shrubs are in bloom.
Mr. Stutts has a grand collection of Camellias and Sasanquas
which he has shared over the years.
He taught me how to air layer years ago,  but I have not practiced in quite some time. Propagating plants that hold memories is a good way to keep the memories alive.
Arlene and I went from one plant to the next oohhh–ing and ahhh-ing over the colors, petals and size of the blooms. I recalled our move into the neighborhood and Mr. Stutts' deliveries of new Camellia plants he left at our back stoop! If you are moving, have a loved one who has passed away,  or just feeling generous like Mr. Stutts, air layering is a perfect way to duplicate or clone Camellias.
Air layering is a method of propagating woody plants by "cutting part way into a stem or branch and packing the area with a moist medium, as sphagnum moss, stimulating root formation so that the stem or branch can be removed and grown as an independent plant."
If you want to share some of your
Camellias with neighbors and friends, watch this video.
If I can do it, you certainly can! Keep passing the beauty along.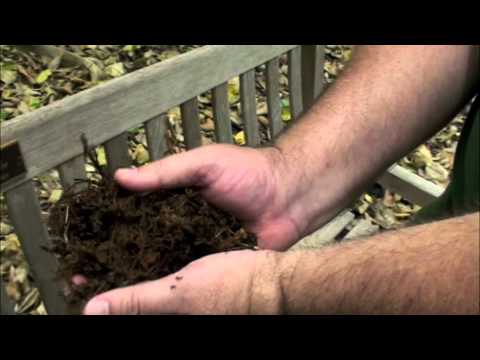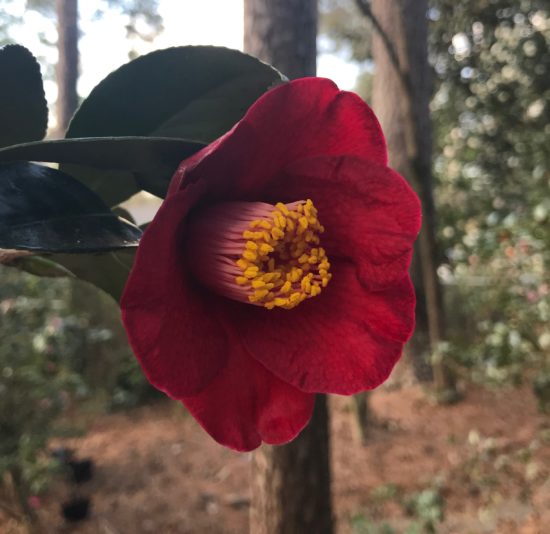 I love Strayed's quote as it pushes us to find strength and comfort in beauty.
Life itself is not always pretty or easy, but it is what we make it.
Enjoy this day and bring on beauty!
Mary Louise