I think my Summer Vegetarian phase is kicking in so I pulled a few ideas for us to try. Let me know what you think OR if you have a go-to Summer Veggie recipe/meal. I want to try them all! Just click on the name of the dish and it will take you to Bon Appetite!
Here we go— all 3 from Bon Appetite and all 3 EASY. I've added some notes under the photo of each recipe–just a little improv…
Wait! Listen to DJ Jazzy Jeff and The Fresh Prince while you are cooking!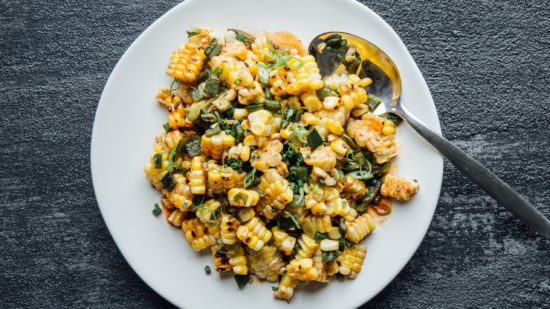 I can't wait to try this one since corn is coming in by the truck loads at local stands! What do you think about a few slices of avocado and maybe some feta crumbles on top? Will report.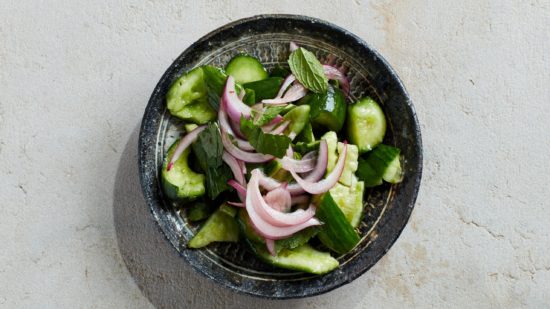 Are you growing cucumbers this summer? I have a friend Laurie who is growing them in her hydroponic tower. Follow her on Instagram as she does a daily growing report. Hope she'll try this one with those fresh cukes. Again, maybe a few slices of avocado for the filling good fat.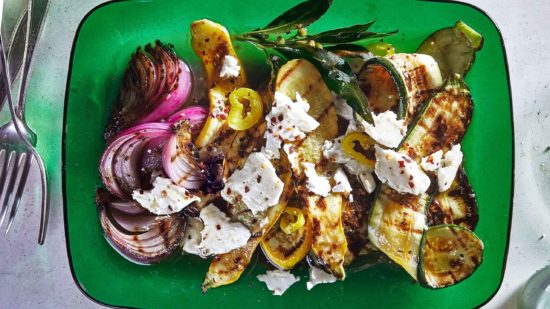 Hmmm. I could make a meal out of this. One review mentioned that the amount of oil in the recipe made the dish a little too soggy, so take it easy on the oil.
OK. Print out the recipes and get to it!